One of our newest items is this chevron print pillow cover.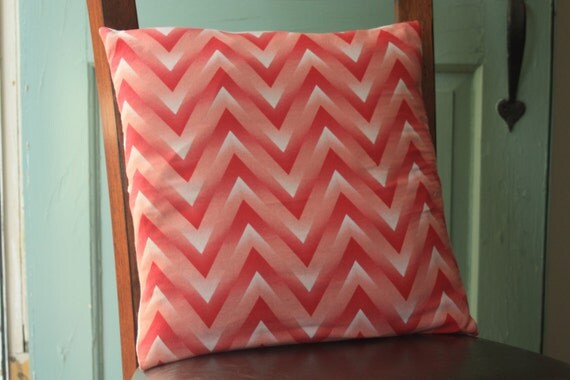 Its's an envelope style pillow cover and it measures 16 x 16 inches.
The print is different from most structured geometric prints. I like how there is almost an ombre effect to the striping pattern.
You can order this pillow cover from the Best Bet Design shop on Etsy!
I publish 5 new blog posts each week! Check out the schedule. You can also click on the link below for blog updates.