There is a little joke in my family about how much my husband loves squirrels. It started off when I asked him to trap and relocate the squirrels invading our garden, rather than other methods of removal. He wound up getting (and wearing!) an FBI most wanted list of squirrels, and other squirrel gifts over the years.
So when Anne found this squirrel print fabric, she knew she just had to get it!
There must be other squirrel lovers out there, so now you too can own a squirrel printed table runner. And if you're not into squirrels all the time, it reverses to some seasonal orange oak leaves.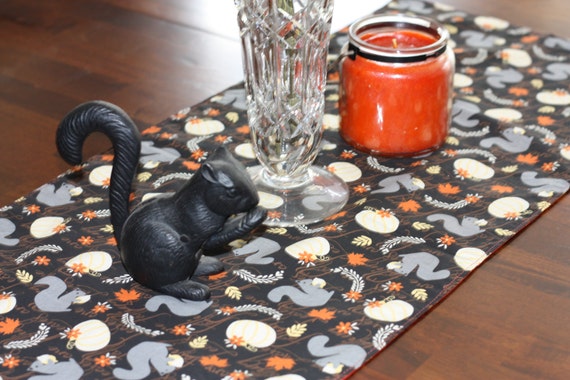 I publish 5 new blog posts each week! Check out the schedule. You can also click on the link below for blog updates.