I had a lot of fun shopping for material and sewing our Halloween runners, and am so happy they are doing so well! These are doubly fun, because they are two-sided, like this one with Jack O'Lanterns & bats!
If you love purple, this one has spiders on one side, and cute smiling black cats on the other!
This is one of my favorites, Jack O'Lanterns on one side, and squirrels and acorns on the other! So this could take you right through Thanksgiving!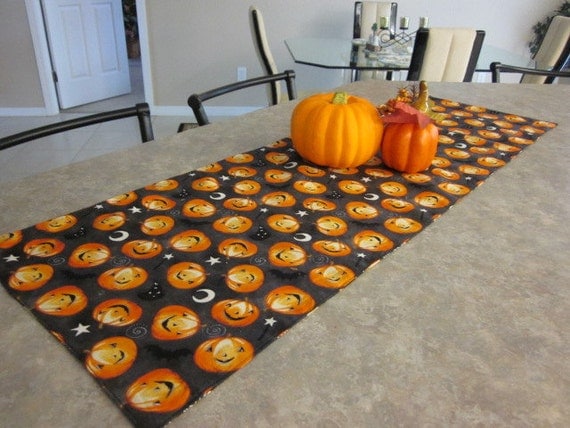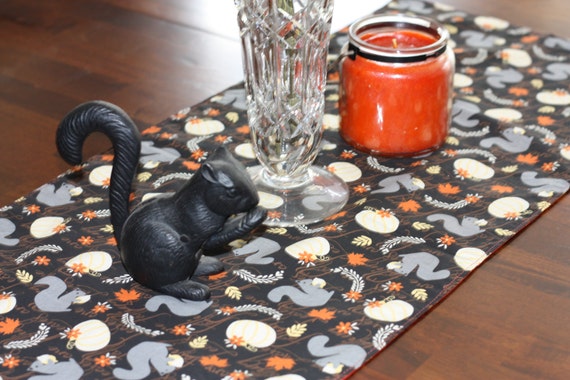 Here's a close up of the squirrels and Jack O'Lanterns. This runner sure makes you smile!
Next I'll be working on Thanksgiving decor. Hope everyone has a safe & Happy Halloween!
I publish 3 new blog posts each week! Check out the schedule. You can also click on the link below for blog updates.