We've been sewing a ton and adding a new item to our shop each day. It's no secret that floral prints tend to be a style we see spring after spring. But Anne recently sewed up some table linens with a bold floral print on a
black
background. This is a little more interesting than your average dainty floral print!
While these items were created in Florida, and would look great in a Florida home year-round, they'd also look great just about anywhere else this spring and summer!
In past blog entries we've explained how you can use new
throw pillow covers
to refresh your home decor. Table linens are another economical way to do this. They can make a big impact with little investment!
For a fun twist these linens are actually double sided. They are lined on the back in solid lime green.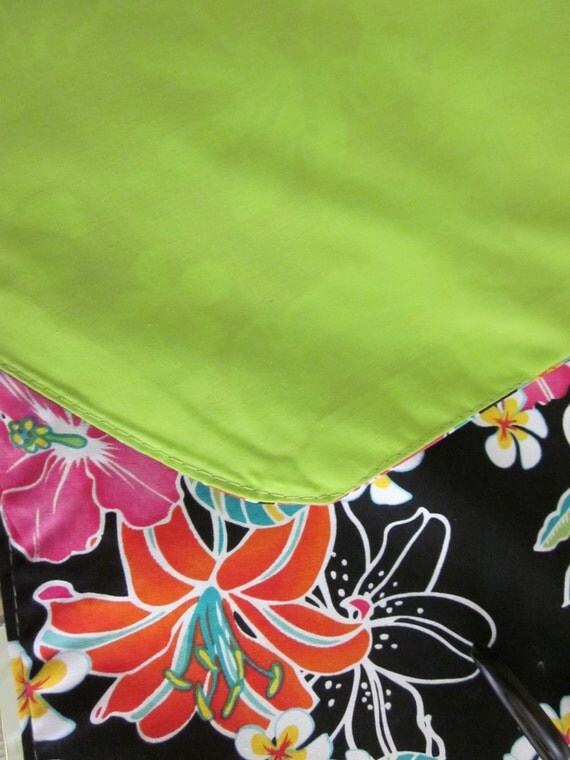 Feel free to mix and match place mats with table runners for a more cohesive look. This helps your table look more put together... but is not as formal as a table cloth.